Is your Campus Prepared For The Esports Craze
Free content from Computer Comforts, Inc.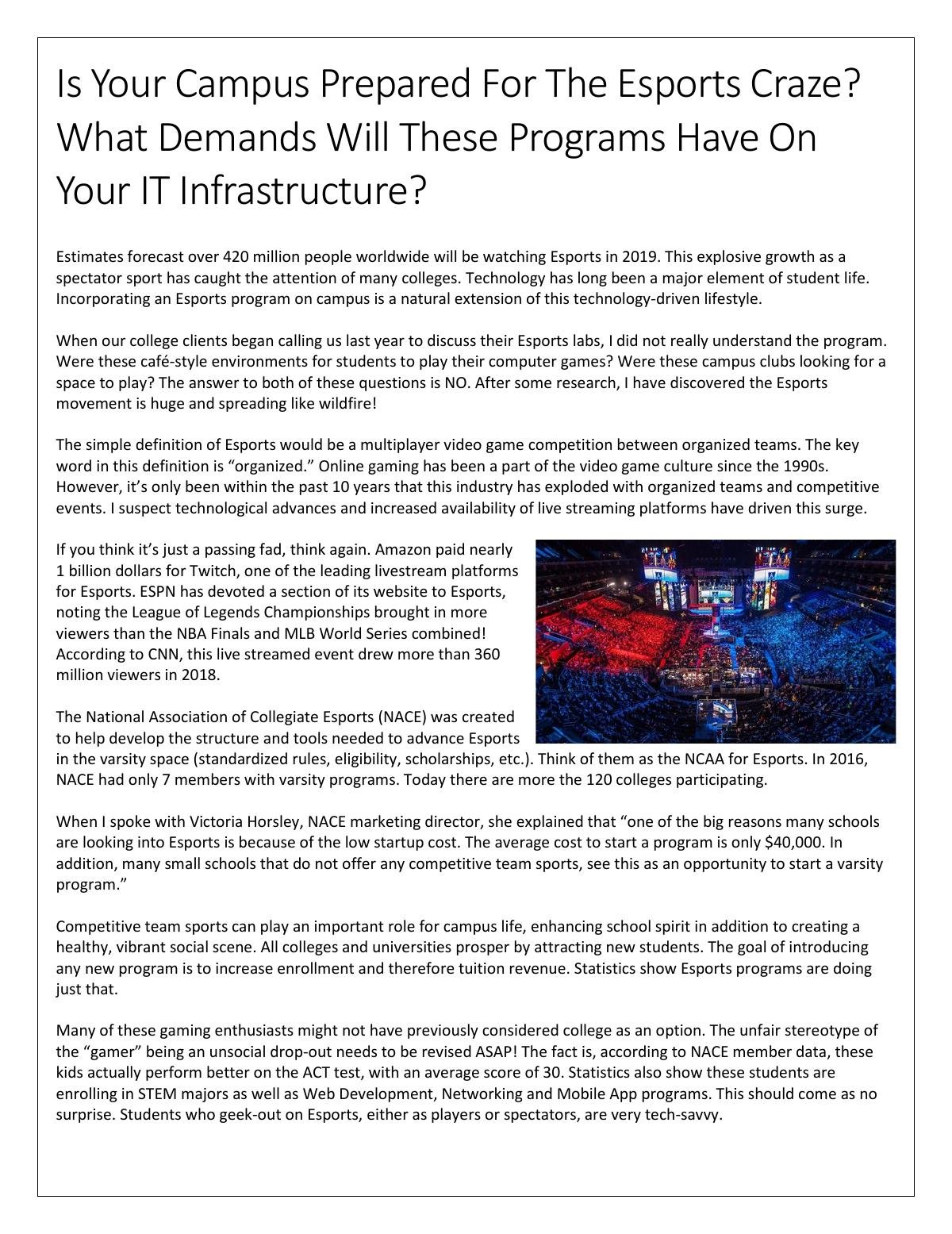 Estimates forecast over 420 million people worldwide will be watching Esports in 2019. This explosive growth as a spectator sport has caught the attention of many colleges. Technology has long been a major element of student life. Incorporating an Esports program on campus is a natural extension of this technology-driven lifestyle.